Robbie Raugh, RN
Email Contact: Robbie@Robbieraugh.com
Board Certified Integrative Health & Nutrition Practitioner
International Certified Fitness Trainer
Radio Personality on ESPN Radio 1520 & WDCX 99.5 FM – The Raw Truth Health and Fitness
Seen on ABC WKBW TV-7 – The Raw Truth Health and Fitness
Featured World Wide on ESPN, 100 Huntley TV and several Print Publications
Premier Health Coach & Instructor for Catalyst Fitness
Author/Health and Fitness Motivational Speaker
Featured Instructor in the Kinetic Workout "Live" International Video
Featured Instructor in the Raw NRG Exercise Video Series
Former National Group Exercise Director for Bally Total Fitness of 5000 Instructors
President of The Raugh Truth LLC – Integrative Health, Fitness & Nutrition
Devoted Wife, Mom, and Passionate Follower of Christ
https://twitter.com/RobbieRaughRN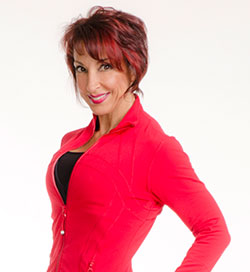 _________________________________________________________________________
Never Give Up I have been taking Robbie's Kick Boxing. It is by far one of the best and Rewarding work outs I've taken. It works every part of your body to the max. After taking her class, the energy, experience you will never stop. Thanks Robbie  Richie Dunn Former National Hockey League Player ___________________________________________________________________________
Robbie ~ you are an amazing person. What a blessing you are in my life! I look forward to growing stronger in my health and faith through this walk we are on together. As I reflect on my past 12 weeks, I would never have been able to believe I could ever loose 30 pounds, get my body fat down 12 points and be increasing my weights at the gym. My health has improved significantly and I feel wonderful each day. I can run around my house and no more Rheumatoid Arthritis drugs! The Doctor said I'm in remission! Amazing!!! You are one of God's greatest blessings to me! Thank you Jan
__________________________________________________________________________
"The Raw Truth Recharge is changing my life!  In the first four months, I lost 52 pounds and what's more, I'm celebrating 30% (11 point) reduction in body fat!  I've lost 8 inches off my waist, dozens off my thighs, calves, hips and chest and more than 2 inches of my neck!  That's a big deal, because the size of my neck is part of the reason I was diagnosed with severe obstructive sleep apnea.  For many years I have been tethered to a CPAP machine when I sleep.  Now, I'm sleeping comfortably, no snoring, and no more machine!  Robbie Raugh knows what she's talking about!  If you do what she says, it will change your life too!  I have way more energy and I feel fantastic!  I'm eating lots of healthy foods and I'm enjoying regular exercise.  I have 35 pounds to go and I look forward to the day I'm the size God actually created me to be.  You can do it too!"
Neil Boron Host of "LifeLine" 3-6pm M-F on 99.5 FM and AM 970 WDCX Radio, Buffalo
August 2014
______________________________________________________________________________________
"I am a regular at both the Yoga and Raw Cuts classes. Both these classes have made a big difference in flexibility, body shaping, and increased metabolism. Not to mention just overall feeling better!
I then joined Robbie's 21 Day Challenge healthy eating class. The class was so informative that I continued on with Robbie's 8-week healthy eating class. This class was very enlightening, as I thought I was eating healthy. After making a few dietary changes, I started to notice immediate results. The inflammation I had due to a wrist injury subsided. I had more energy, I felt better, but most of all I lost 35 pounds!!!. . . .Thank you Robbie for your inspiration!!!
Deb M (2017).
All purchases processed through HomeRun Creative Services Inc.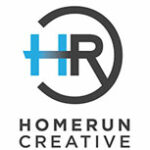 SSL Certificate Authority